BECOMING A CERTIFIED LEGAL COACH (CLC):
Stark Solutions began offering live exclusive training for legal professionals (lawyers, paralegals and law school graduates) in 2020; those who have completed the program have become Certified Legal Coaches (CLC)*. This is the only certification program for legal coaches, and is offered in partnership with the Legal Coaches Association. These training sessions are now available through an on-demand recorded Mastermind series, which can be completed by legal professionals. Once the online course is completed, and all qualifications are met, registrants can become members of the Legal Coaches Association, joining a network of legal professionals who offer legal coaching to self represented litigants and clients.
Contact us for more information on how to be qualified as a Certified Legal Coach* and become a member of the Legal Coaches Association, the only association of legal coaches with a mission of advocating for this new legal service and establishing professional credentials and development. Legal professionals can find out more about becoming a Certified Legal Coach by visiting the Legal Coaches Association website and access the brochure for the training program!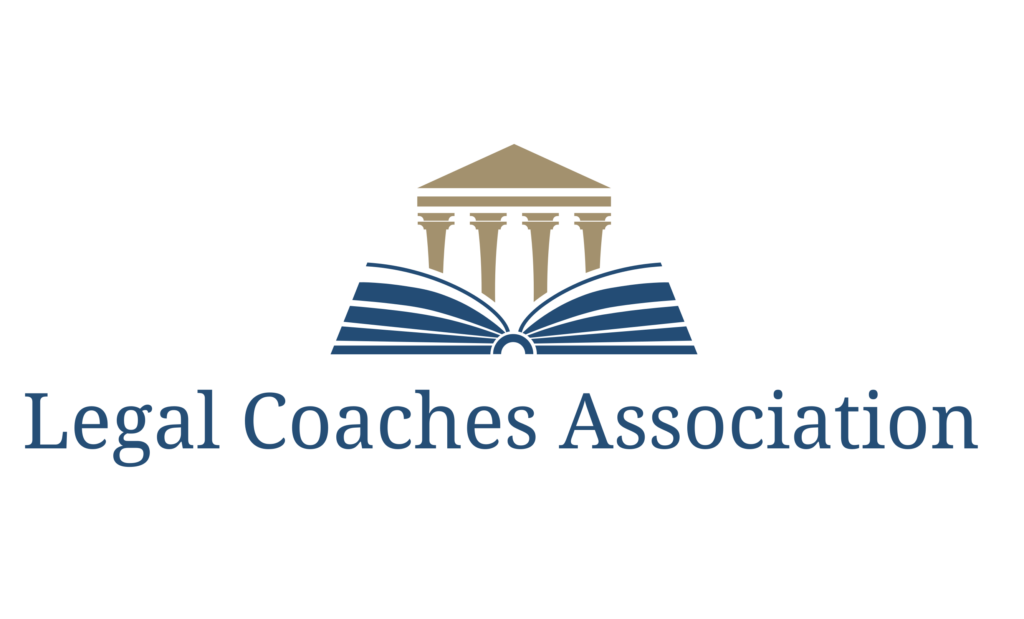 _______________________________________________________________
ON-DEMAND CERTIFIED LEGAL COACH TRAINING 
For legal professionals, the CLC Certified Legal Coach training program is now available in a convenient "on-demand" format with 24 recorded sessions contained within a series of modules which takes approximately 9 hours to complete. Helpful resources are provided for you to download and use as you plan out your own legal coaching practice. Those that want to be certified and have met all requirements can apply to the Legal Coaches Association to receive a complimentary one-year membership and join others who are offering this affordable services to the middle-class! See the Legal Coaches Association for the most current qualifications and requirements, and enroll today in the CLC Certified Legal Coach program to take the first step to launching a successful new business! Click the thumbnail below to go directly to the Mastermind series and enroll today for only $750 (CAD, plus applicable taxes):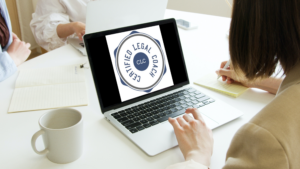 ________________________________________________________
THE ART OF LEGAL COACHING: GUIDEBOOK
For legal professionals, learn more about legal coaching and discover how to transform your practice to serve self-represented litigants in the book, Mastering the Art of Legal Coaching: The Legal Professional's Guide to Empowering Clients, by Jo-Anne Stark.  Available now online and through major retailers, click the thumbnail below for direct access: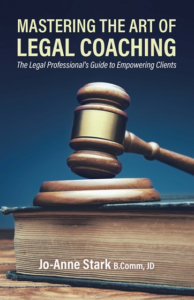 _____________________________________________________
THE ART OF LEGAL COACHING: WEBINAR
Also Available: a FREE 45- minute recorded webinar available entitled The Art of Legal Coaching which features Certified Legal Coaches;  this webinar is designed for lawyers and other legal professionals looking to do law differently by offering legal coaching services. Click here or the thumbnail below to be directed to Mastermind and click "Join" to receive immediate access to this informative webinar: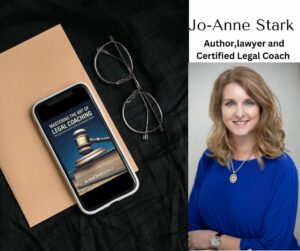 _______________________________________________________________________________________
http://www.legalcoachesassociation.org
*registered certification mark pending
Comments from new Certified Legal Coaches: