Stark Solutions was created out of a desire to improve access to justice. The number of self-represented litigants is increasing and so is the need for limited scope services, such as legal coaching. Access to justice does not simply mean access to information; it means that everyday people with everyday legal problems need to be able to understand and use the information that is available online.
In 2020, Stark Solutions met this challenge by partnering with Legal Coaches Association, a non-profit with a mission to build a network of legal coaches internationally through the development and delivery of the Certified Legal Coach Training program for legal professionals.
In 2023, Stark Solutions produced a ground-breaking series, Navigating Your Legal Journey, to help self-represented litigants through pre-recorded modules and worksheets.
PLEASE NOTE: Stark Solutions is not accepting direct clients at this time. We invite you to take advantage of the many recorded webinars, training programs, books and resources  produced to help self-represented litigants and legal professionals in this website!
Meet Jo-Anne Stark
B.Comm., J.D.
Lawyer & Certified Legal Coach
Jo-Anne Stark began practicing law in Saskatchewan in 1993.  Through her many years as counsel on family law/litigation matters, General Legal Counsel for national financial institutions, and as Arbitrator in over 2,000 hearings, she gained valuable knowledge of the legal process and is sharing her knowledge with everyday people who are managing their legal problems on their own, through her online recorded series.  
She published the book  Mastering the Art of Legal Coaching: The Legal Professional's Guide to Empowering Clients to help legal professionals around the world to develop a model that helps self-represented people. She is also the founding President of  the Legal Coaches Association Inc, a non-profit association which represents legal coaches across North America and internationally. 
Connect with Jo-Anne on Linked In
_____________________________________________
Member of the Law Society of Saskatchewan (active license)
Member of the BC Law Society (in good standing, non-practicing)
Member of the Legal Coaches Association
Member of the Canadian Bar Association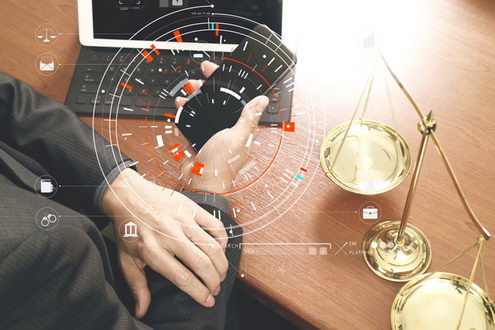 What is Legal Coaching?
A legal coach is a legal professional who provides support and assistance to clients who wish to represent themselves. A legal coach is available for consultation on a regular basis and will provide assistance with legal tasks, such as assisting with completing court forms and documents, helping you understand your rights,  and preparing for mediation, hearings, pre-trial or trial. By hiring a legal coach, you are ultimately responsible for all aspects of your legal matter, and as you are doing the majority of the work, no retainer is required up front. 
The Certified Legal Coach Training Program
Many lawyers and paralegals are looking to provide limited legal services, but are uncertain where to begin. Stark Solutions partnered with the Legal Coaches Association in 2020 to create and launch the Certified Legal Coach training program – a live interactive online weekend training program. Several years in, legal professionals from across North America and beyond have successfully completed the training, which is now available in an "on demand" format for those legal professionals who want to offer legal coaching services.