Stark Solutions is an innovative and ground-breaking firm that solves legal problems, for less. Through the use of technology and a virtual office, Stark Solutions is able to provide legal advice, support and direction to clients through legal coaching and unbundled legal services – without the overhead costs associated with traditional law firms. No retainer fee, no large hourly rate: you stay in full control of the process and the expenses.  Stark Solutions now provides in-person training for legal professionals who would like to be certified as legal coaches, as well as business consulting services.
Meet Jo-Anne Stark
B.Comm., J.D.
Lawyer/ Certified Legal Coach
Stark Solutions is owned and operated by Jo-Anne Stark*, who began practicing law in Saskatchewan in 1993.  Through her many years as counsel on family law/litigation matters, General Legal Counsel for national financial institutions, and as Arbitrator in over 3,000 hearings, she has gained invaluable knowledge of the legal process and is sharing this with a select group of clients who choose to remain self-represented.  Having identified a strong need for better access to justice, Jo-Anne became a certified coach practitioner and advocate, creating an affordable option for clients who want to take control of their own legal matters.  Jo-Anne offers to train legal professionals to become a Certified Legal Coach and provides business consulting to establish a practice.  She currently sits as President of  the Legal Coaches Association Inc, a non-profit association which represents legal coaches across North America and internationally.
Jo-Anne's book: Mastering the Art of Legal Coaching: The Legal Professional's Guide to Empowering Clients, is available now online and through major retailers:  https://www.amazon.ca/dp/0228829712
Connect with Jo-Anne on Linked In:
*Member of the Law Society of Saskatchewan (active license)
Member of the BC Law Society (in good standing, non-practicing)
Member of the Legal Coaches Association
Member of the Canadian Bar Association

Jo-Anne has spent decades dealing with disputes involving family law, landlord-tenant issues and other types of commercial and personal litigation, including online dispute resolution and mediation.  Stark Solutions offers affordable legal coaching and unbundled legal services to assist and guide you as you navigate through your dispute.

Dealing with complicated probate applications, tax matters and the emotional response of beneficiaries requires careful guidance and direction. Stark Solutions offers legal coaching to assist and guide you through the process from beginning to end, providing the support you need to carry out your role as Executor.

Certification and Consulting
Legal professionals now have the option of offering legal coaching for a more client-centred practice.  Stark Solutions offers exclusive training for legal professionals who want to become legal coaches through a partnership with the Legal Coaches Association.  Contact Jo-Anne about her Certified Legal Coach in-person training and business consulting to establish your own virtual practice and learn how to do law differently!
Jo-Anne Stark of Stark Solutions discusses legal coaching and the cost saving benefits.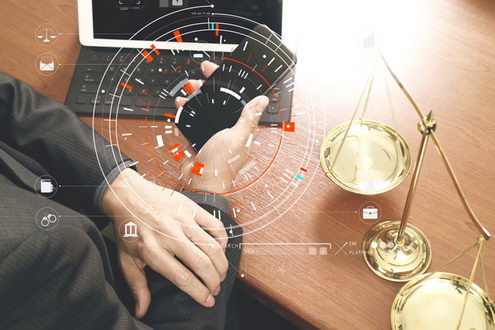 Legal Coaching Services
A legal coach is a legal professional who provides support and assistance to clients who wish to represent themselves. A legal coach is available for consultation on a regular basis and will provide assistance with legal tasks, such as assisting with completing court forms and documents, helping you understand your rights,  and preparing for mediation, hearings, pre-trial or trial. By hiring a legal coach, you are ultimately responsible for all aspects of your legal matter, and as you are doing the majority of the work, no retainer is required up front. Instead of paying an hourly rate for a traditional lawyer to handle all aspects of your claim from start to finish, with a legal coach you are simply paying for the legal help and support you require, when you need it most! You and your legal coach work together as a team, and you remain in complete control over the amount of legal coaching you require.
Unbundled Legal Services
Unbundled legal services provide clients with "a la carte" legal services, where the lawyer takes the information and does the defined legal work before handing it back to the client. Rather than representing the client in court, the client is able to receive specific legal work to assist them, while they remain self-represented. Whereas a legal coach is available at regular intervals to assist you from the start to the end of your legal matter, unbundled legal services allow you to select just one or two tasks that you need assistance with. The unbundled legal services are provided at a discounted hourly rate or flat rate, and can include preparing affidavits for your signature, drafting briefs of law for submission to court, and legal research.